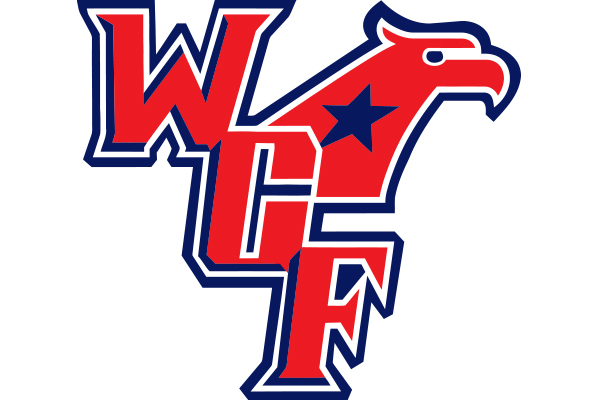 Est. 2006
Plans for 2023 Fall Season
The Federals are currently looking for players in the 9u and 10u (possibly 14u) age groups for the 2023-2024 USSSA season.
As of now, the Feds will have 7 teams total for the 2023 fall season: 9U (1 team), 10U (2 teams), 11U (2 teams), 12U (1 team), and 14U (1 team). Age groups with two teams have a Majors level and AAA level rosters. We currently have openings in our 9u-10U age groups, and possibly 14U (ages that players will be in the fall).  Please refer to the USSSA age calculator to determine your player's  eligibility age as of August 1, 2023.  http://www.usssa.com/baseball/AgeCalculator.
Up Next: Feds Defense Intensive Workouts III
When: Late June through end of July 2023
Where: Hillsdale High School Softball Field
How: Visit westcoastfederals.com/feds-defense-intensive-summer-workouts to register
These workouts/tryouts will be held at the Hillsdale High School softball fields (enter the parking lot on Del Monte St., then proceed down the hill on the right).  Time and dates are not finalized yet. We will offer two to three 2-hour workouts during the week, as well as a Sunday session.  For your convenience: our workouts are flexible — when you sign up, just choose the dates that you can make.
During this time we'll be training and evaluating players. However, the bulk of our focus will be to vastly improve your player's game (mostly by sticking to our 'baseball gospel').  These workouts are very popular and will sell out. Once we post dates, try to sign up as soon as possible.
Never played travel ball? Not a problem. As long as your player is ready to work, the instruction they receive will be  essential for their growth as a ballplayer. If your child has played travel ball, our camps are perfect for them too — they'll benefit from top-level coaching and instruction to take their game from good to great. We have been one of the most successful programs in Northern California since 2006. We nurture our talent over the course of multiple seasons. We try not to turn over our rosters. Rather, we prefer to develop.
Consider this a camp first and a tryout second. All ages (8u-12u) are welcome to participate in these sessions.  Unfortunately there are a limited amount of spots for the 9U and 10U teams. Older teams will be finalized by drawing from their current core players. 
Visit westcoastfederals.com/feds-defense-intensive-summer-workouts to register.
Who We Are
The West Coast Federals are a competitive youth baseball development program based in San Mateo, California. Our program consists of competitive teams from age groups 8U-12U. Founded by Jerry Berkson, the Federals provide an opportunity for talented athletes to learn how to play the game of baseball the right way. The Feds way. The teams consist of players from the Bay Area Peninsula and the near vicinity.
Our season typically takes place in the fall and combines baseball teaching at the highest level with weekly batting and fielding practices.  We play an eight-tournament season locally, and finish up at the Las Vegas Dessert Fall Classic.
The Federals coaching staff is blessed with dedication, top-tier experience, and a sincere love for the game. The culmination of a West Coast Federals career takes place in Cooperstown, NY in the Cooperstown Dreams Park Tournament in a players' 12-year-old year.
We are one of the top travel ball baseball programs in Northern California.  Since 2006, the Federals have won more than 100 tournament championships, including the prestigious Dessert Fall Classic in Las Vegas, Nevada, multiple times.  The Federals emphasize fundamentals first. We do not have to win — it just happens that we do.